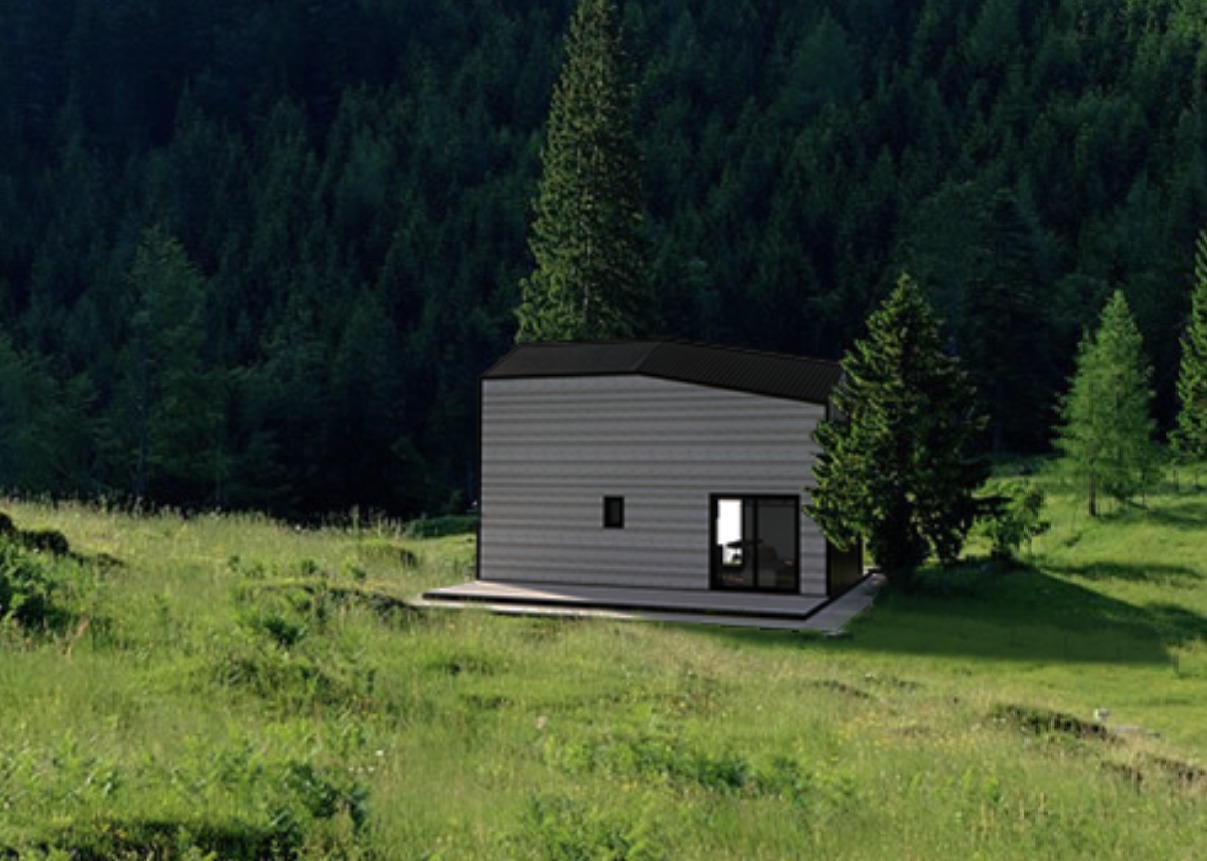 Recreational modular cottage
Tiny House
Number of rooms: 2
Number of persons: 3-4
Usable area of the house: 30,67 m2
Built-up area: 27,74 m2
The two-storey holiday Tiny House is a transportable modular holiday cabin with a steel frame. The basic plan module of the house is 3×8×2,9 m. The building consists of 2 modules. Read more
The two-storey holiday Tiny House is a transportable modular holiday cabin with a steel frame. The basic plan module of the house is 3×8×2,9 m. The building consists of 2 modules.
The 80% finished modules are assembled on site according to the project documentation. The final exterior finishing and roof are implemented on site. The interior is pre-prepared in the factory. The finish of the facade is cladding. The roof is gabled, covered with falcovaným sheet metal.
As a standard, the internal wall and ceiling cladding is made of fire-resistant plasterboard (other available materials can be used for finishing at the investor's request). Floors are laminate or ceramic.
Alternatively photovoltaic panels.Heating is electric, as well as the preparation of domestic hot water. Drinking water supply can be solved from public water supply or from own well. The sewage is discharged into the public sewerage system alternatively into its own isolated cesspool or sewage treatment plant. Use of year-round housing.
CONTACT US FOR MORE INFORMATION