WINTER GARDENS
Winter gardens have been known in Europe for centuries, but are currently experiencing a significant renaissance. This is due to their attractiveness as well as increasing availability.
Another reason for their popularity is the possibility of improving the thermal insulation of the building in line with the current trend in energy-efficient construction. The adjacent gardens, whose walls form an additional external barrier, also act as a supporting solar barrier.
A modern conservatory can fulfil several functions, so when considering the choice of a particular solution, it is worth breaking down the expectations that we will associate with this spectacular, but also practical interior.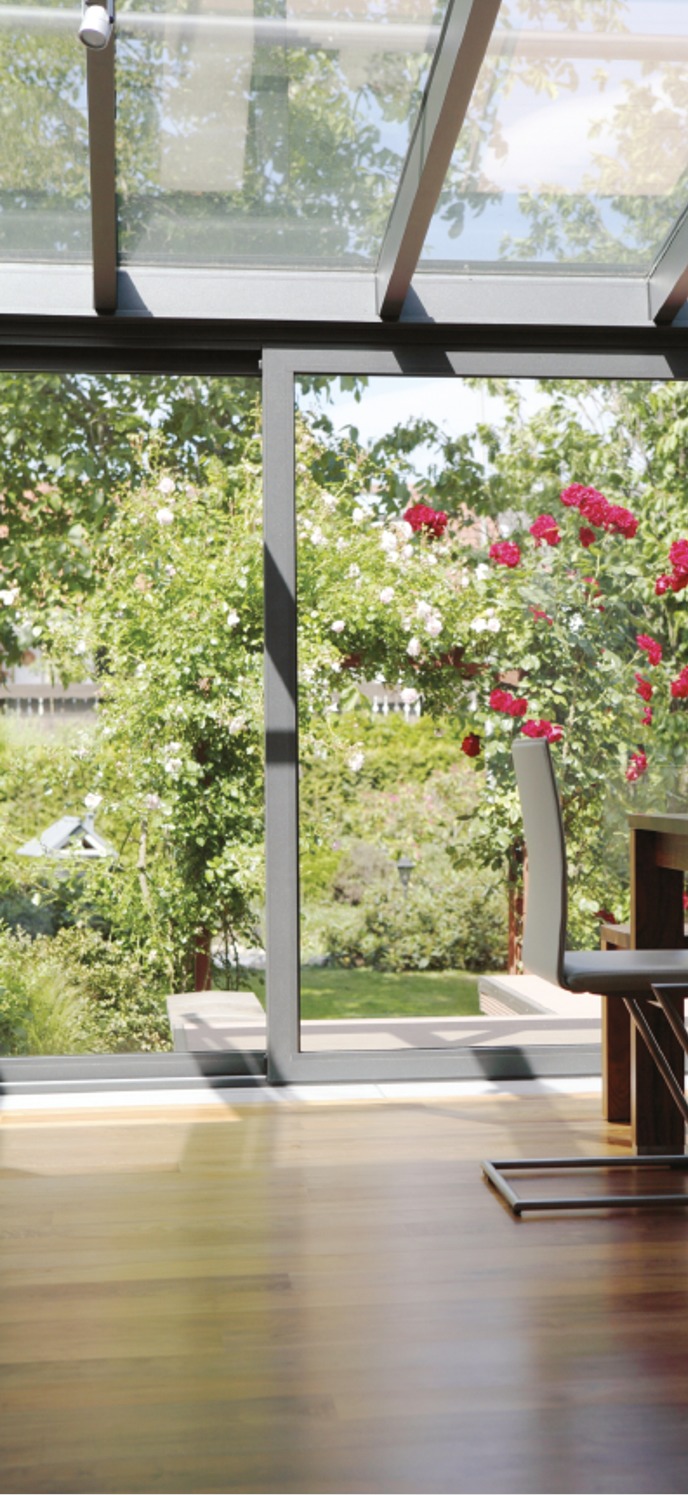 Winter gardens on offer
The conservatory structures are made of aluminium, with or without thermal bridge, in any RAL colour, as well as varnishes or veneers similar to wood. The gardens are created on the basis of a standard offer or individual customer projects with the following prerequisites:
– for any width with a depth of up to 5500 mm
– depending on the type of roof, inclinations from 5 to 35 degrees are possible
– The roof and walls can be filled with any glass and panel sets from 4 mm to 40 mm thick.
CONSERVATORIES ARE COVERED BY A FIVE-YEAR WARRANTY.
All gardens are calculated in terms of wind and snow loads for each climate zone. The Client will receive in the above calculations the documents necessary for the construction.