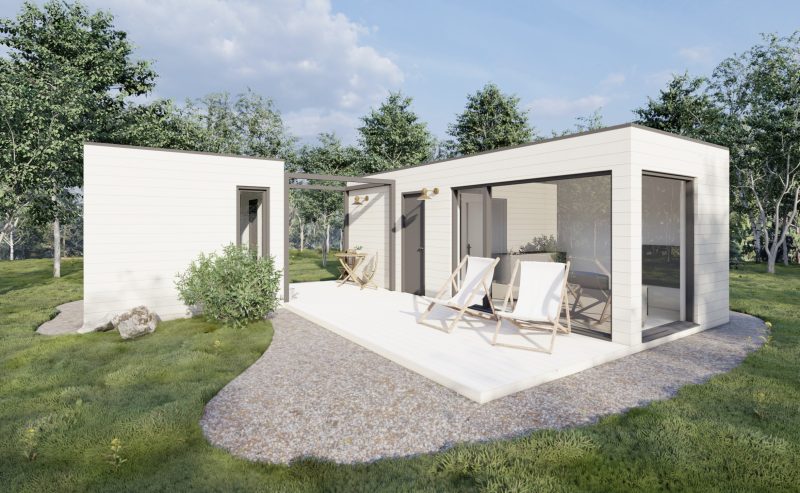 Two-storey family house
Cottage A_1
Number of rooms: 1
Number of persons: 1-2
Usable area of the holiday cottage: 18 m2
Terrace: 18 m2
Usable area of the sauna: 5m2
Built-up area: 24 m2
The single-storey holiday cottage A_1 is a transportable modular building with a steel support system. The basic plan module of the house is 3×8×2,9 m. The building consists of one module. Part of the building can be a sauna, terrace, pergola. The steel support system is made of…
The single-storey holiday cottage is a transportable modular building with a steel support system. The basic plan module of the house is 3×8×2,9 m. The building consists of one module. Part of the building can be a sauna, terrace, pergola.
The steel support system is made up of shipping containers that ensure the transportability of the modular units. The 80% finished modules are assembled on site according to the investor's requirements. Exterior and roof modifications are implemented on site. The interior is preready for production. The roof is flat insulated with PVC foil.
As a standard, the internal wall and ceiling cladding is made of fire-resistant plasterboard (other available materials can be used for finishing at the investor's request). Floors are laminate or ceramic.
Recreational housing without a building permit.
CONTACT US FOR MORE INFORMATION