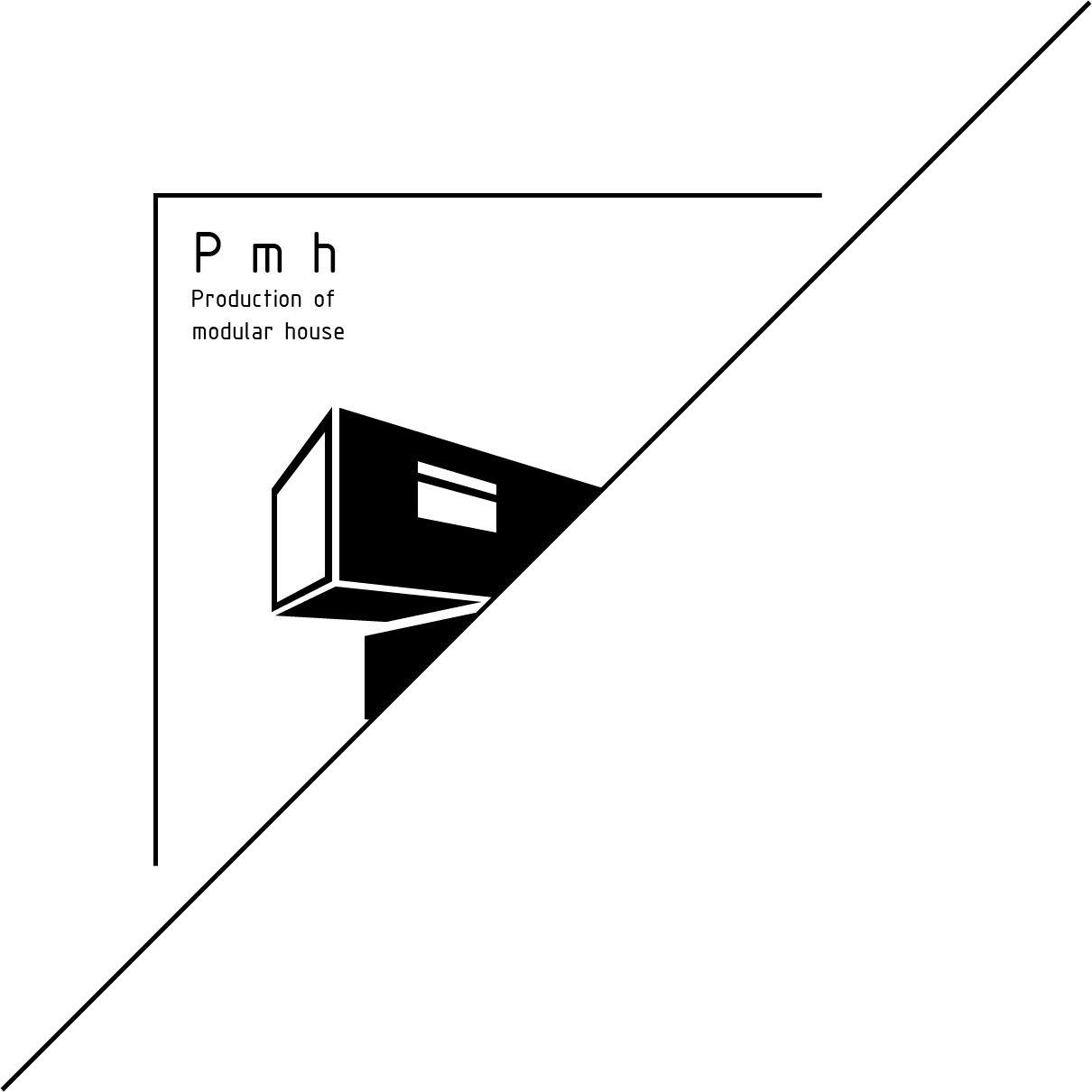 PMH – Production of modular house
PMHouse focuses on an original housing concept that could represent the future of real estate in Slovakia.
The inspiration for the project was a children's kit, which we all know well, where you can quickly and easily build different variants of different objects.
FOUNDATION ELEMENTS
The modular house can be founded on ground bolts, concrete footings, or a foundation slab. With all three options, we can provide the required thermal insulation properties.
DRY PROCESS
Our modular houses are manufactured in our indoor facilities. So you can build all year round and without technological breaks.
OPERATING COSTS
Due to the excellent thermal insulation properties, it is possible to maintain a very high level of living comfort while keeping the operating and heating costs of the building low (energy performance class A0). Of course, we can also produce a building for seasonal living.
We decided to focus on modular houses because of the variability and speed of construction, but also to protect the environment. Although at first glance it may seem that these buildings are not environmentally friendly, in the long run it is exactly the opposite.
Their main structural system consists of a steel support frame on which the envelope is installed. The internal partitions and walls are of the investor's choice. They can be traditional SDK systems, or timber construction, possibly other ECO materials. The outer envelope is of a sandwich nature, again this is up to agreement with the client. There are several options.
The entire structure is designed so that it can be loaded by blocks onto a truck and transported in its entirety to the construction site. Their eco-friendliness is not in the materials they are made of, but mainly in their life cycle. This means that these constructions are recyclable, but most importantly, if they are removed, they will not generate excessive amounts of waste, as in conventional construction.
And there's another big phenomenon that's not fully working today, which is that parts of our house can be sold or moved on by our clients.
The idea of a children's kit translated into real housing is interesting in that it can grow with the needs of the clients, but also, conversely, shrink.
Thanks to this, housing can be created exactly according to the customers' wishes, which can be easily changed according to their current needs.
Modular homes are designed so that the procurement of a single module is not the ultimate size constraint.
These houses are designed in a way that allows the usable area to be further expanded in the future by connecting an additional module.
Your home can gradually grow with your family and its requirements and needs.
Our modular houses are manufactured in covered halls. This procedure makes it possible to ensure precise processing using all the necessary tools and without the constraints of adverse climatic conditions.
Thanks to this production system, our buildings are built very quickly, after signing the contract you can live within 3 months (depending on the size and difficulty of the building). So you don't have to waste money unnecessarily, e.g. for rent, or while waiting for the lengthy construction of a brick house and a wooden house.